Next week on Disenchanted & Co.:
On Monday I'll have a neat little Victorian craft project that requires no sewing skills whatsoever.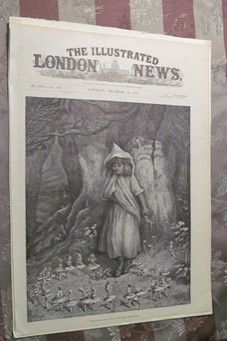 For world-building on Wednesday we'll take a look at historical documents and other types of texts as writing resources. This will include ways to draw on advertising, packaging, and periodicals. It will also include detailed looks at pages from two of the oldest magazines (1821 & 1889 respectively) in my personal document collection.
There's also something I heard rattling around Her Ladyship's Hat Box, so expect a giveaway on Friday.
Have a lovely weekend.