I'm glad everyone is looking forward to the arrival of Fall; while Summer has always been my favorite season I think I'm ready to usher in some cooler weather and celebrate harvest time, too. As for the winner of
the Kit in the Box giveaway
, that is:
Clairecherven
, who wrote
I'm looking forward to picking apples and pumpkins. We have a "Harvest Home" celebration at a local church where I start my Christmas gift search.
Clairecherven, when you have a chance please send your full name and ship-to information to LynnViehl@aol.com, and I'll get your package out to you. My thanks to everyone for joining in.
Next week on Disenchanted & Co.:
On Monday I'll be elsewhere talking about the differences between American English and British English, and my host will be giving away another handmade Victorian tote filled with signed galleys and some other goodies.
Secrets are what we'll discuss for the Wednesday world-building post, along with how you can use some of your own to enhance your storytelling.
On Friday I'll be taking a look back over the last seven months here at Disenchanted & Co. to wax nostalgic over a few posts. Stop by if you have a chance to help me put together a best-of links list for our newest visitors.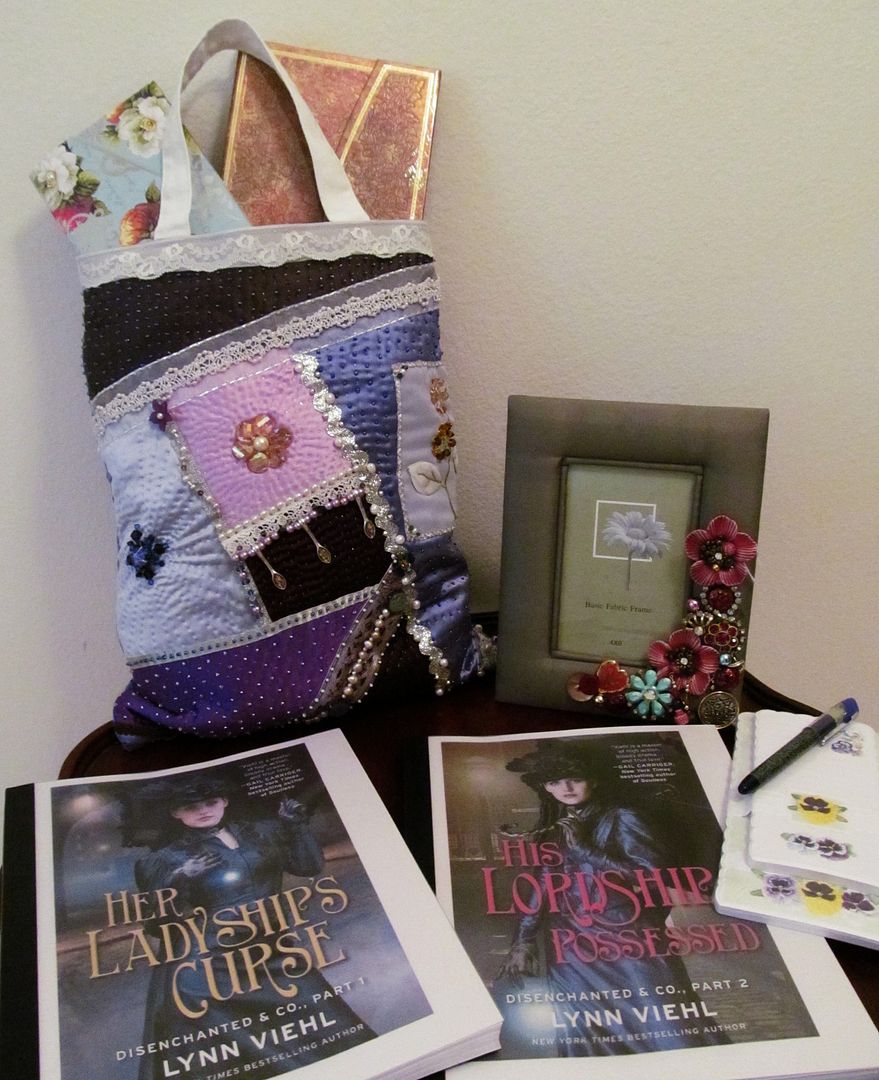 Also, today I'm visiting
All Things Urban Fantasy
to talk about world-building Toriana and why the corsets had to go. Stop in if you have a chance and enter to win this giveaway of a handmade quilted silk Victorian tote, signed galley copies of
Her Ladyship's Curse
and
His Lordship Possessed
, along with some other goodies.
Have a wonderful weekend.