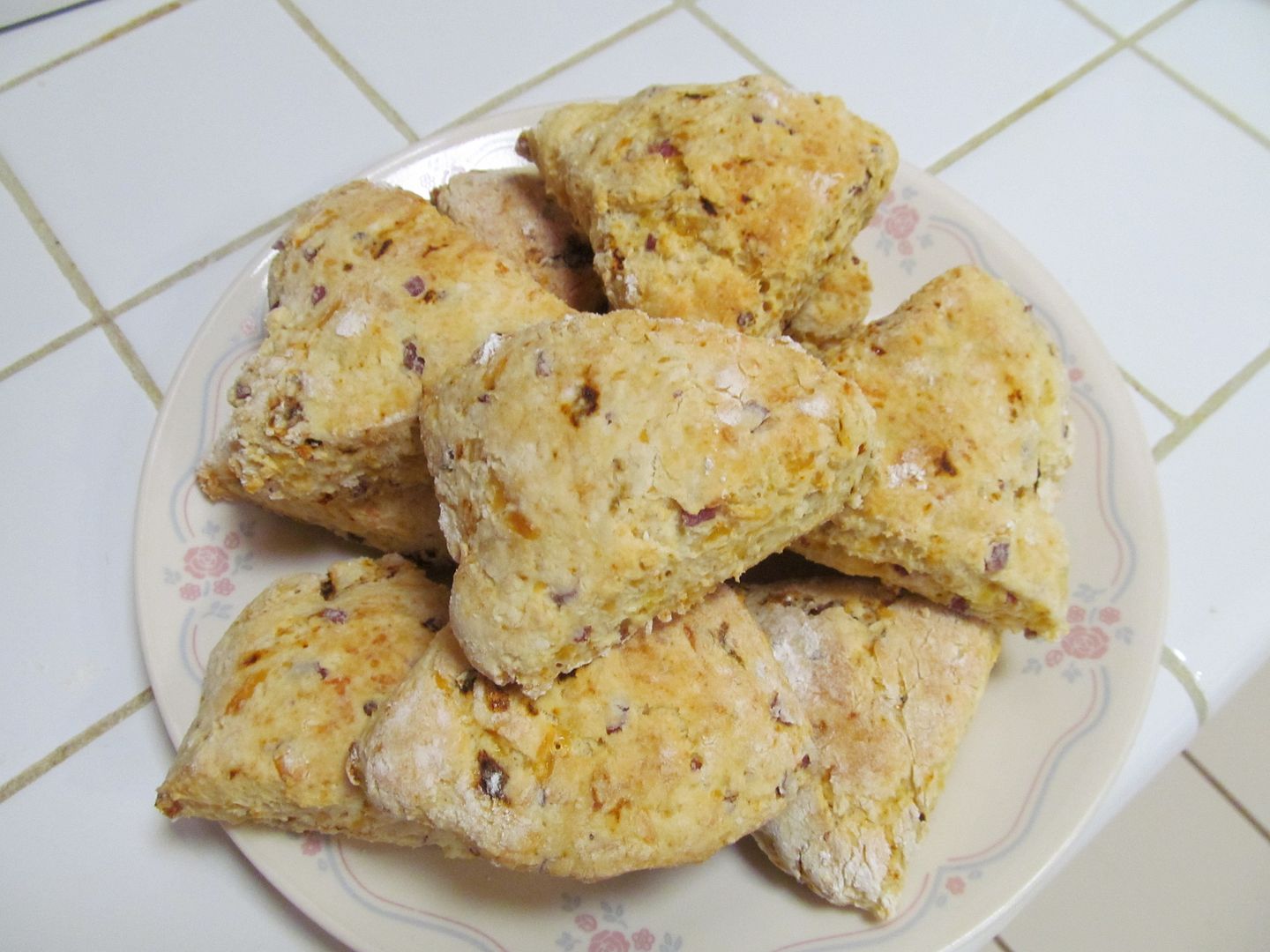 With the cooler temps of Fall arriving I thought the next recipe I'd share should be one to go well with seasonal dishes. My Chilly Weather Scones combine American and British cooking ideas, so everyone on both sides of the pond should enjoy them. They've also got a nice texture, and just enough tingly heat to warm you up.
I also tweaked the recipe from one I found in a
Cooking Light
magazine a few years back, so it's got lots of healthy ingredients.
Lynn's Chilly Weather Scones
2 cups all purpose flour
1 tablespoon baking powder
1/2 teaspoon salt
3 tablespoons chilled butter, chopped into small pieces
1/3 cup crumbled or minced turkey bacon
3/4 cup light or fat-free sour cream
1/2 cup reduced fat cheddar cheese, shredded
1 tablespoon water
1 tablespoon (about 2) chipolte chiles, finely chopped or minced (I use the kind canned in adobo sauce)
1 large egg
extra flour for hands and board
Cooking spray
Preheat your oven to 350 degrees F. In a mixing bowl whisk together flour, baking powder and salt; cut in chopped butter pieces with a masher or pastry blender and mix until
it resembles coarse meal
. Add turkey bacon, sour cream, cheddar shreds, water, chipotle chiles and egg. Stir until all ingredients are
blended into a dough
.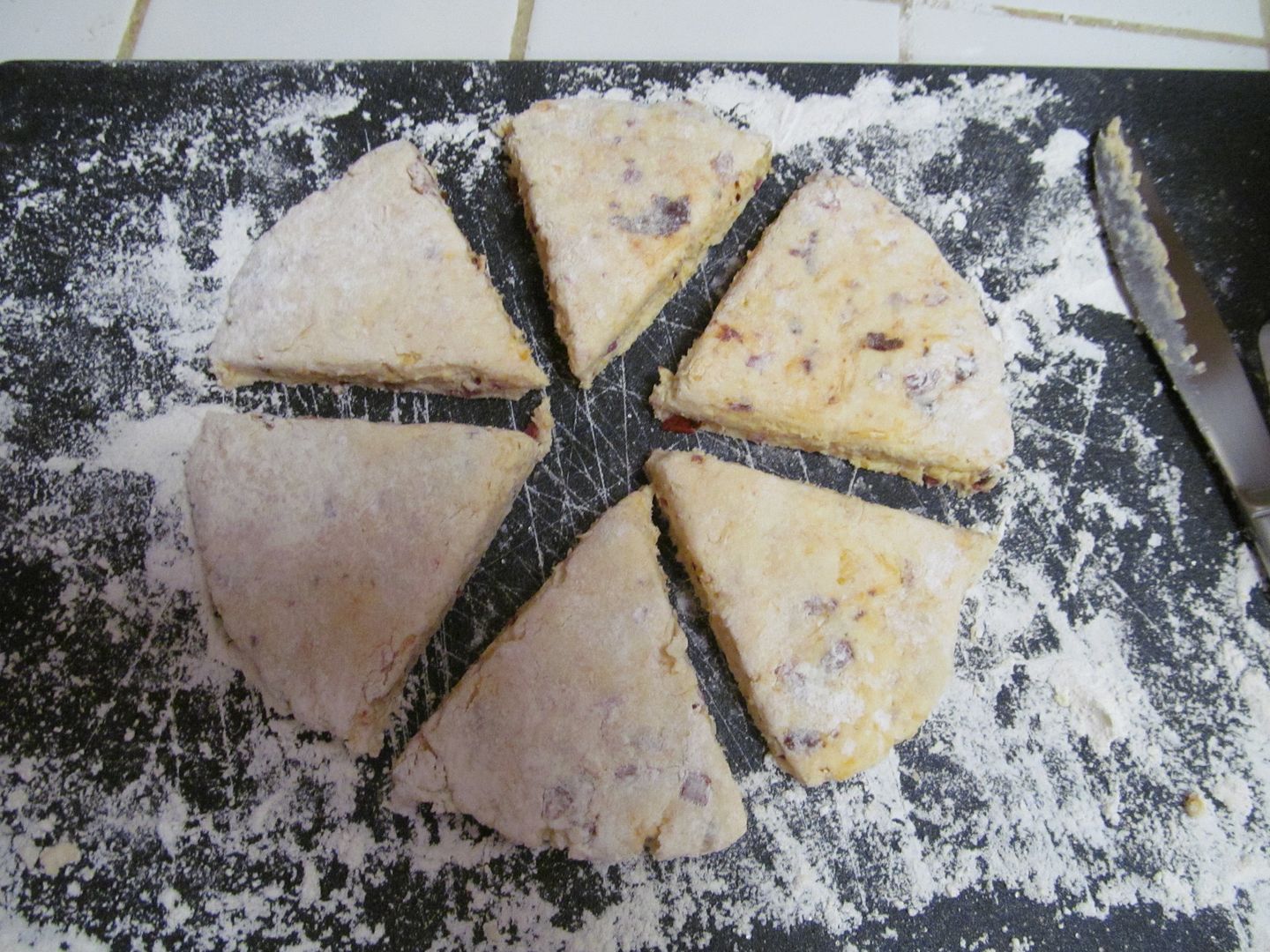 Flour your hands, roll half the dough into a ball, and place on a lightly-floured board.
Pat down your dough ball into a 6" circle
. Cut circle into six wedges and transfer with a spatula to a cookie sheet sprayed with your cooking spray.
Place the wedges about 1" apart on the sheet
. Roll the second half of the dough into a ball and do the same as before.
Bake your scones for twenty minutes or until light gold-brown on top. Serve with your favorite winter soup, stew or salad.