As I've mentioned in the newsletter, Disenchanted & Co. will have a booth at
MegaCon 2014
, featuring my signed books along with some of my other creations. We're still waiting on the convention folks to give us a booth assignment, but the space has been guaranteed, so we're now locked in.
To give you a sneak preview, here are some pics of what I'm working on for the booth:
Steampunk earrings:
Crazy quilted tote: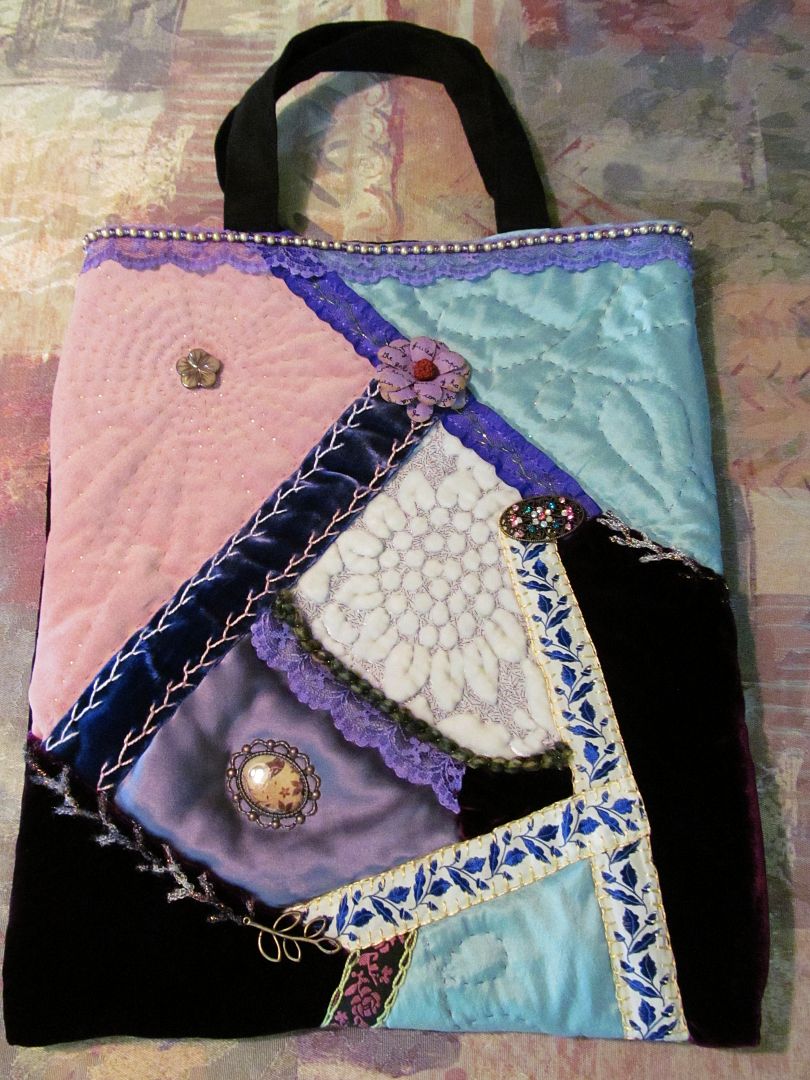 Journal:
Story artifacts (this is my current big project, which I'm hoping to turn into a cashsafe):
My 2012 1K cards project will also be on display at the booth (and not like this):
I may sell some of the cards to help out with my daughter's college tuition; I don't know for sure on that because I'm still dithering over what to do with the entire project. I do promise to quit waffling and make a decision on it soon.
Speaking of my kid, she will also exhibiting her original art at the booth:
Of course I can't expect everyone to make the trip to Orlando for the con, so after the print books release I'll definitely have some pre-con swag bag giveaways here at the blog. There will also be ongoing updates in the newsletter from now until MegaCon rolls around, so if you want more details, sign up over there on the sidebar.