I thought it would be fun to show you another peek at my writing research materials; the time we'll look at some recent additions to my collection of Victorian papers: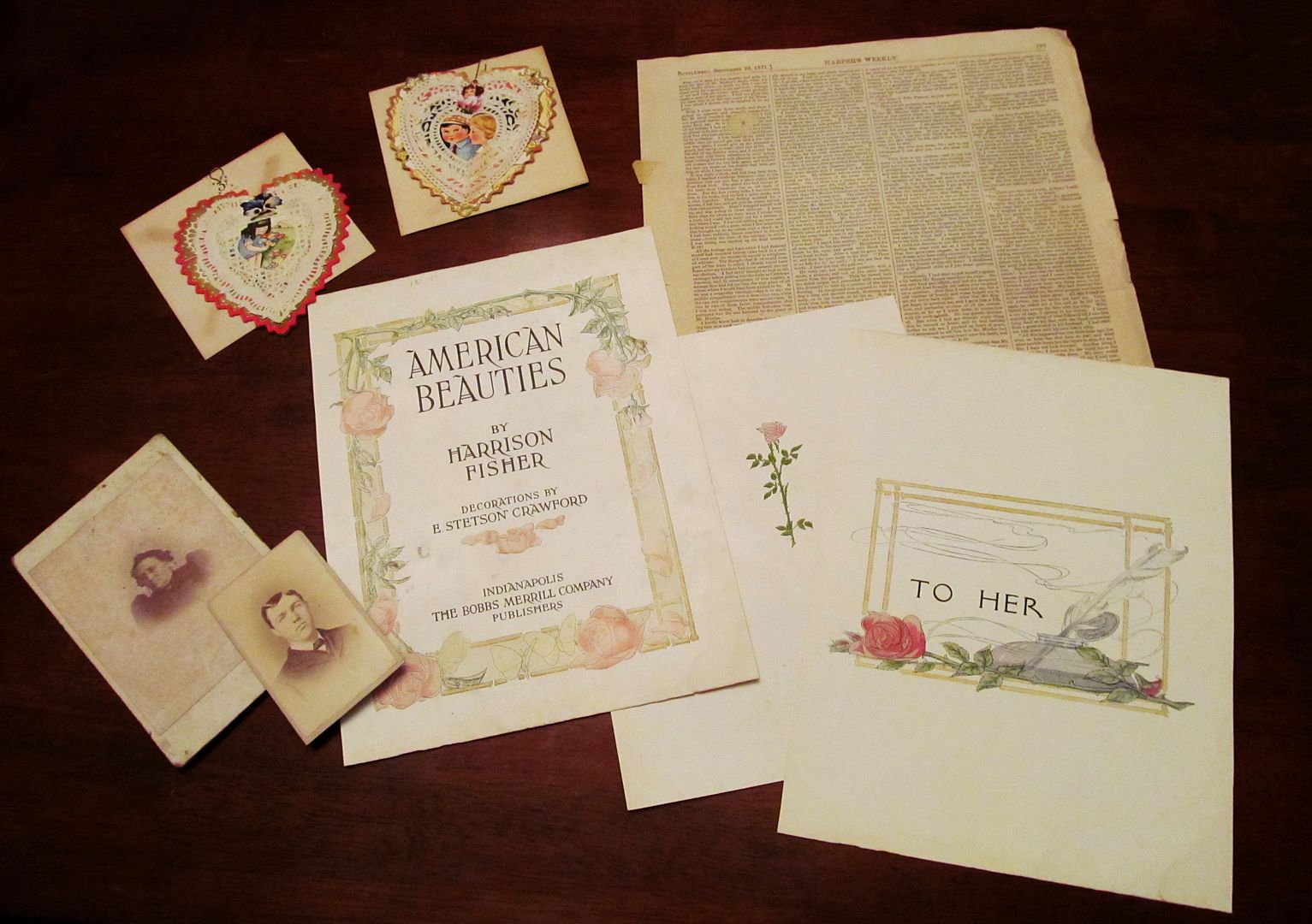 Clockwise from the top: two three-cent handmade Valentines; four pages from an 1871 edition of Harper's Weekly; three pages from a 1909 edition of
American Beauties
by Harrison Fisher; and two cabinet card photos. Total I spent to buy them: $25.00 (the cabinet cards were the most expensive at $7.50 each; the Valentines were $4.00 each and the rest cost me $2.00.)
At first glance it doesn't look very impressive, I know, but let's open the Harper's Weekly pages and look on the inside:
This delightful spread of sketches by Theo R. Davis depict work on a Victorian-era American farm in Illinois. Aside from the fact that I'm thrilled to have the original printing of this art, which cost me all of one dollar, the visual details about the land, the men who worked it, their livestock and equipment and even the clothing the people are wearing in these sketches are priceless to a storyteller.
Looking for Victorian-era newspapers, magazines and other papers is part of the fun for me, too. It's exciting to rummage through a box of such things in an antique store or at a flea market, and often you find the most astonishing things. Take this pair, for example: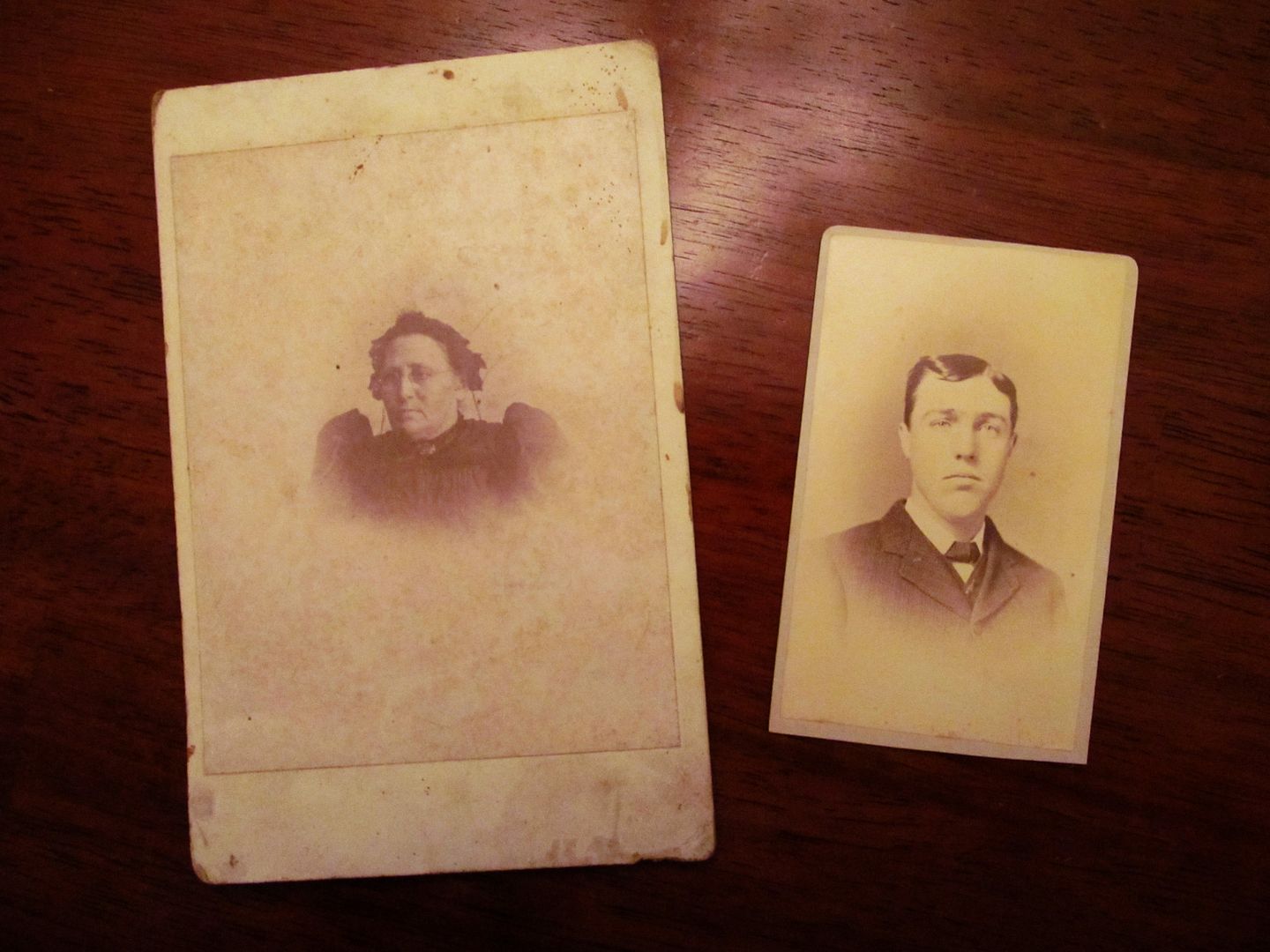 I'm still building my Victorian photo collection, and these two cabinet cards reminded me very much of Gert and Wrecker from the series. While it's not strictly necessary to have such models for my characters -- I can see them quite clearly in my head -- I love putting together things like this that fit my books. It's hard to explain, but when you find a real-world match for what you do see in your head, collecting it can be really wonderful.