I'm running a series over at my photoblog this week to show part of what I do when world-building; as I've mentioned before I often go out and look through antique shops for story inspiration, and photograph things that catch my eye. I thought I'd cross-post the pics and my notes over here for those of you who are interested in my process:
While my Toriana universe does not have telephones (and will not as long as I have something to say about it) I thought this ornate boudoir version was quite interesting:
Smart phones may be able to realign the Hubble, but they will never have this sort of overblown charm. What I took away from the piece is how important it used to be for things to be as decorative as they were functional -- a good reminder for me when I'm crafting gizmos and gadgets for my world.
Three lamps in particular caught my eye while I was looking at different types of vintage lighting: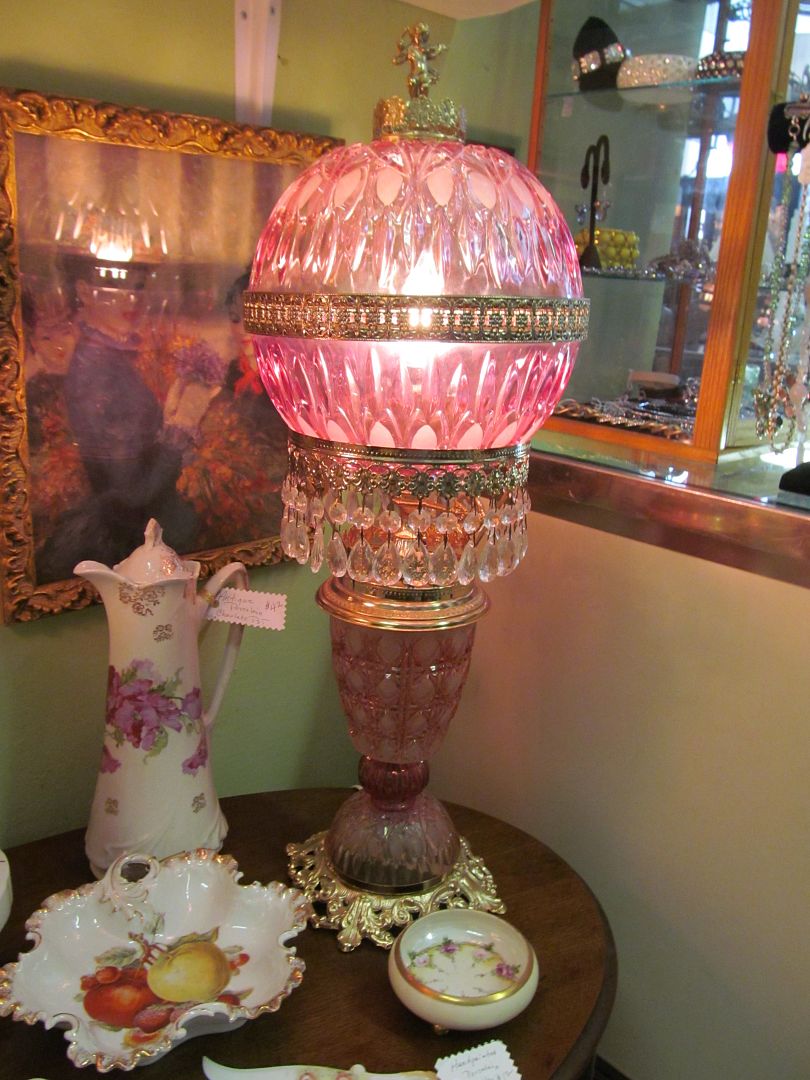 Elegant and rather stately for such a feminine piece, too -- I think when lit by flame the cut crystal globe chimney must have looked amazing from across a room. If it were amber instead of pink I think it would fit nicely into one of the bed chambers at Morehaven (Lord Dredmore's lair.)
The murano glass base of this lamp dates from the 1960's, so it's a bit too modern for my world, but I love the pagoda styling and the orangsicle colors of the glass.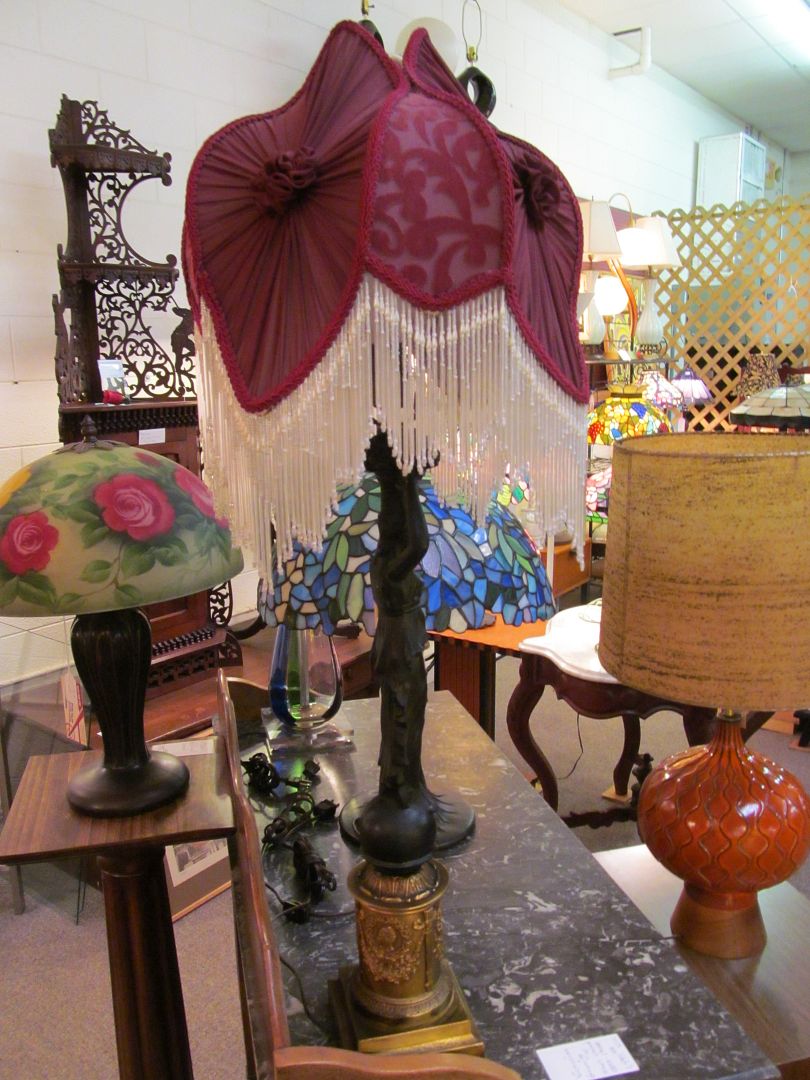 Kit's best friend Carina probably has a pair of these lamps in her office with sculpted bronze bases. She'd probably commission them to feature a couple of handsome dudes versus the lady you see here.
This gaudy but adorable example of papier mâché folk art had me riveted for a few minutes; it's exactly the sort of primitive art that would be at home in my Toriana universe:
Already the primary components of this piece -- the lady with the lantern riding the fox - simply beg for a fable to be written about them. What I found especially interesting is the snake draped around the lady's neck:
I think she might just be Toriana's female version of Paul Revere, if I can figure out how to work in the snake!
Also, just a note to cross-post from my writing blog: The Reading Cafe
is offering
a print copy of
The Clockwork Wolf
along with some other neat reads for some lucky reader. If you'd like a chance to win them, head over and enter their giveaway.
Finally I have a surprise for you all which should (Lord willing) go live at the end of the week. If you'd like to find out what it is, stop in on Friday the 21st and see.