For giveaways here at Disenchanted & Co. over the last year I've been using as a prop a pretty pink floral hat box. While it has been very helpful I wanted to retire that hat box, as it was part of a Valentine's Day gift from my guy to me.
During my recent research rounds of antique shops I've been also looking for a suitable replacement, and finally found one: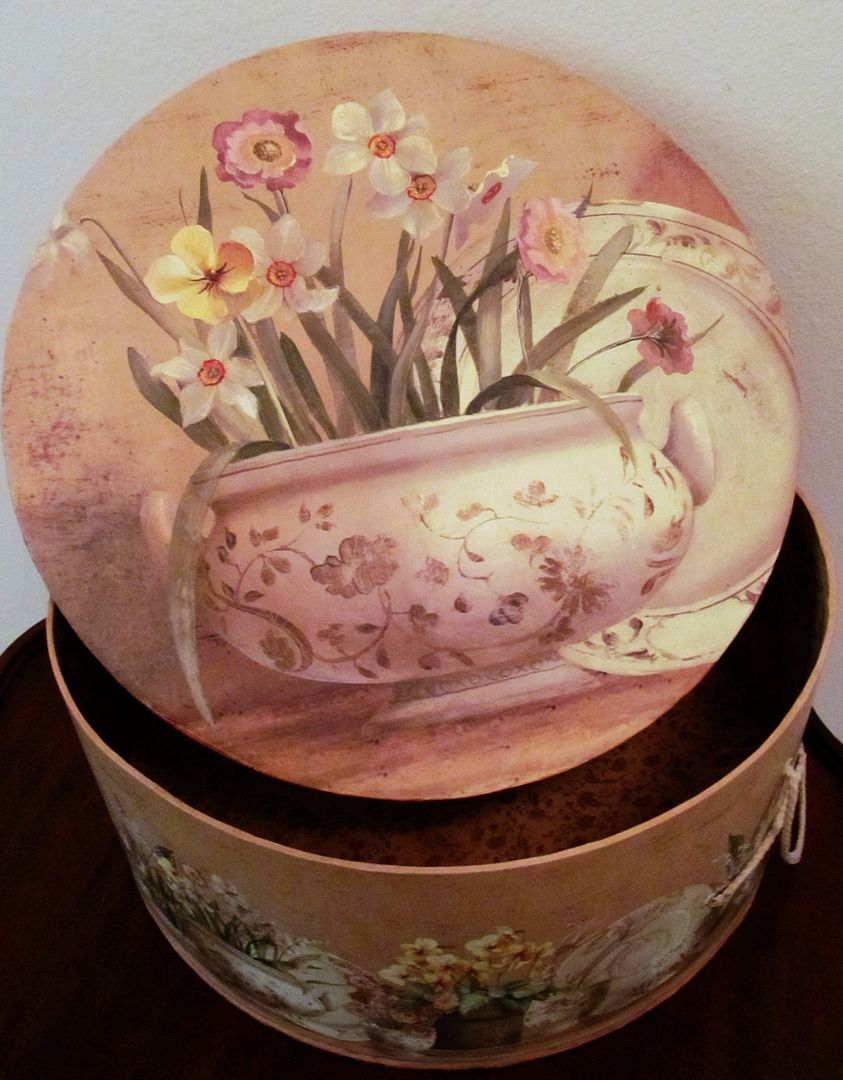 It's not an antique, but it has the look of one (a real vintage hat box would likely be too fragile to use for any length of time). I also like the colors and design, as both would fit very comfortably into Kit's universe, and it's a bit bigger than the pink floral so there is more room for giveaway items. I think it makes a perfect giveaway prop for 2014, but we should probably test drive it first:
If you'd like to win the first giveaway from Her Ladyship's new hat box, in comments to this post name something vintage (or vintage in style) that you treasure by midnight EST on Sunday, March 2, 2014. I'll draw one name at random from everyone who participates and send the winner a signed print copy of Disenchanted & Co. and Cynthia Hart's 2014 Victoriana calendar. This giveaway is open to everyone on the planet so please join in.