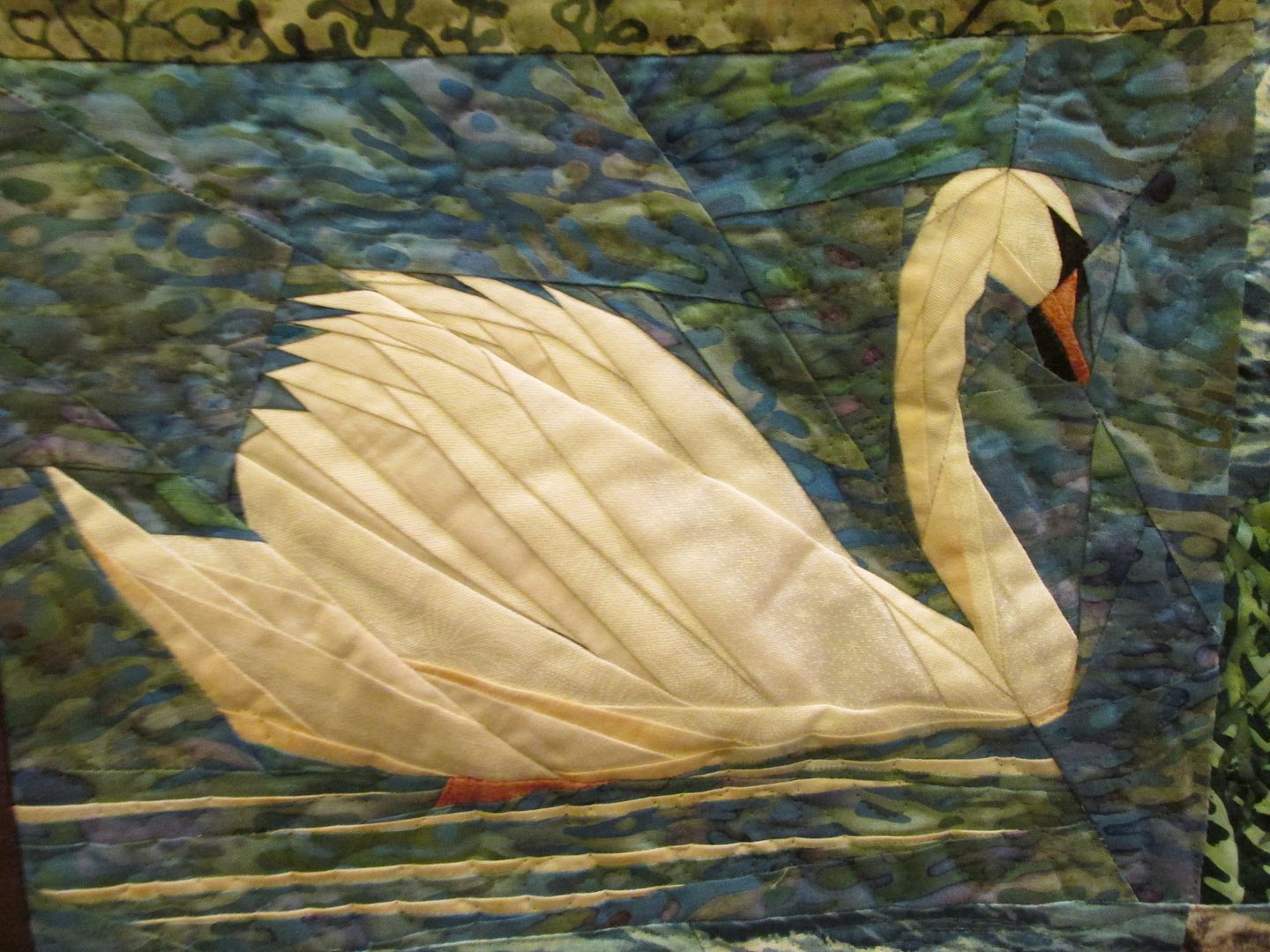 I'm back from the quilt show I make a point to attend each year. It almost didn't happen, either; my car decided to start acting up the day before I had to travel. My guy came to my rescue by swapping rides with me so I could drive down to the show while he took my car into the dealer for repairs. This is yet another reason why I love this man; for me he'll give up his truck for a weekend.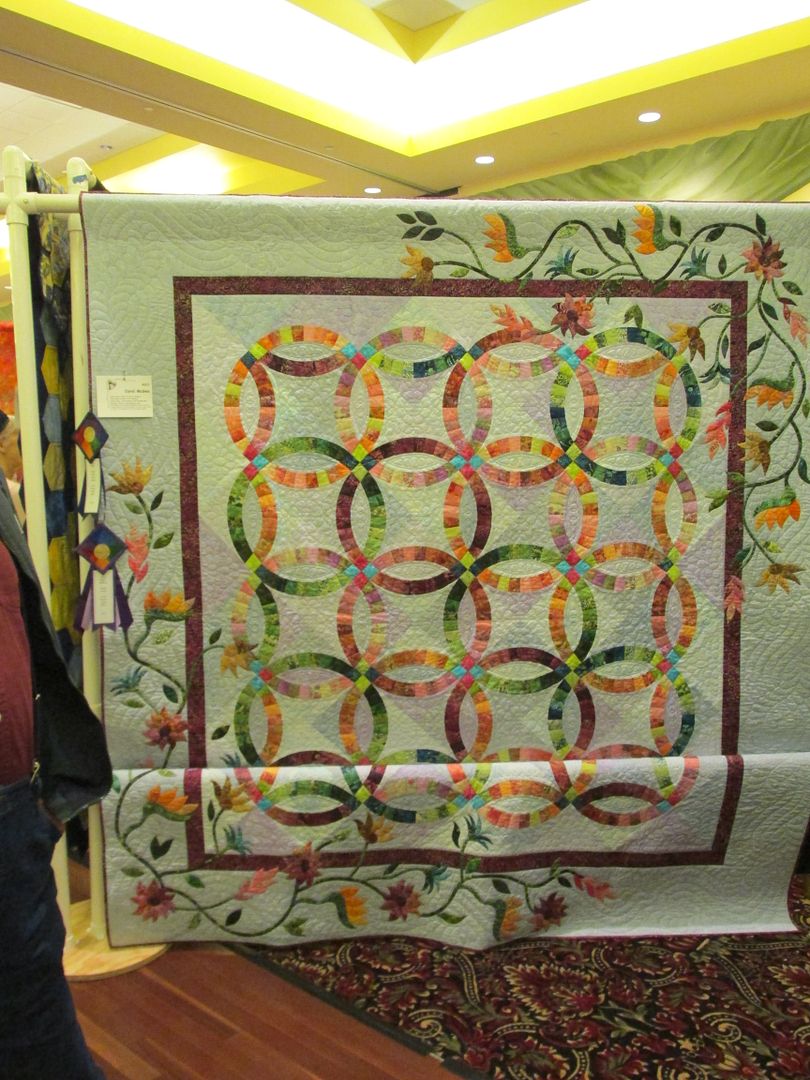 It would have broken my heart to miss the show this year, too, as it was superb. This particular gild is huge, and they have dozens of seriously talented artists among their ranks, so every show is great -- but this one was exceptional even for them. The variety of fabrics, techniques and designs was stunning, and there were so many entries that deserved a prize I don't know how the judges were able to choose the winners. This wedding-ring quilt here was one of my favorite entries, both for the maker's color choices and the gorgeous applique work on the borders, and yet it was just one of dozens that were just as finely made and beautifully designed.
I have to mention one other spectacular entry, this whole-cloth white quilt: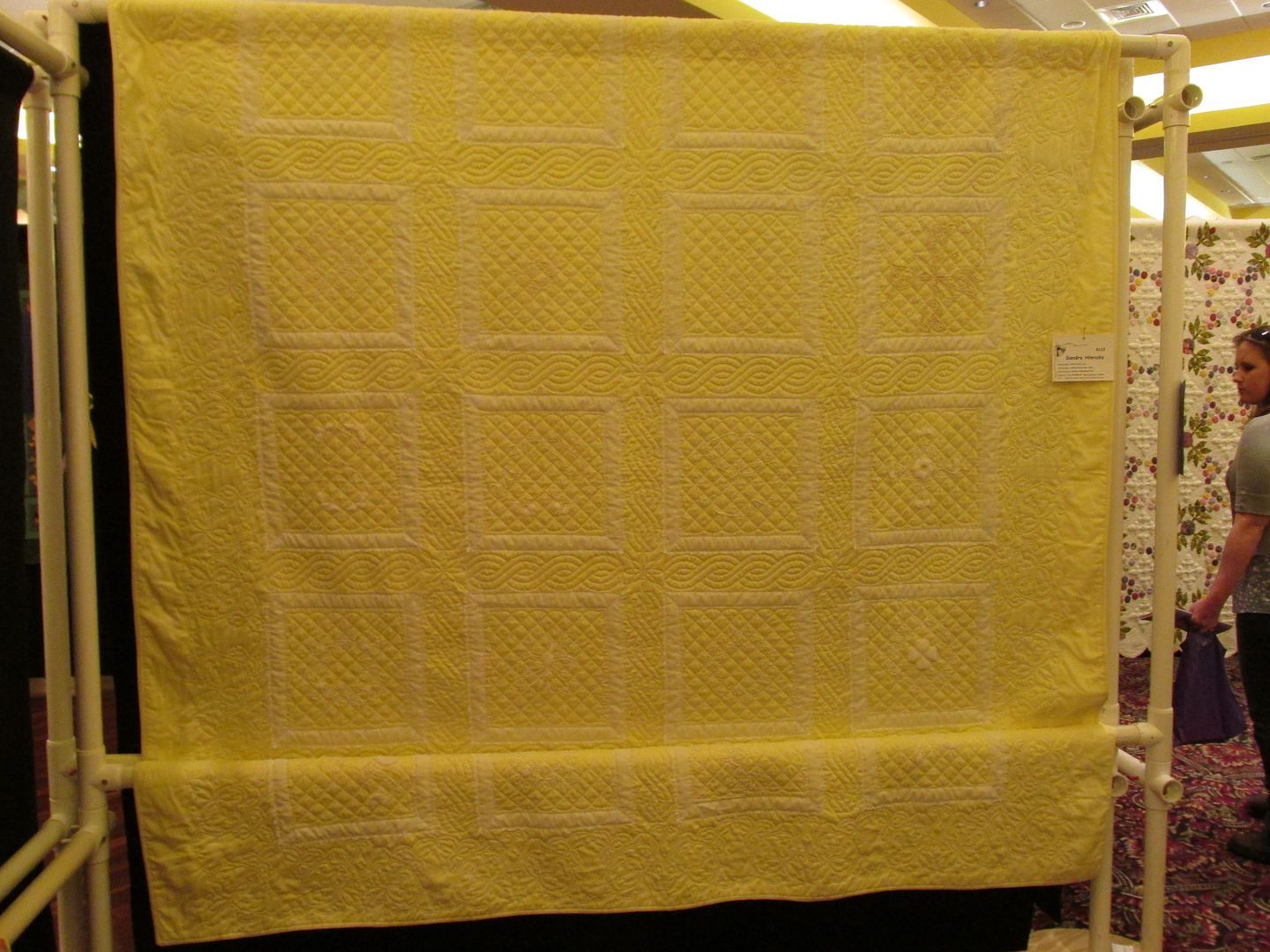 And here's a close-up of the quilting: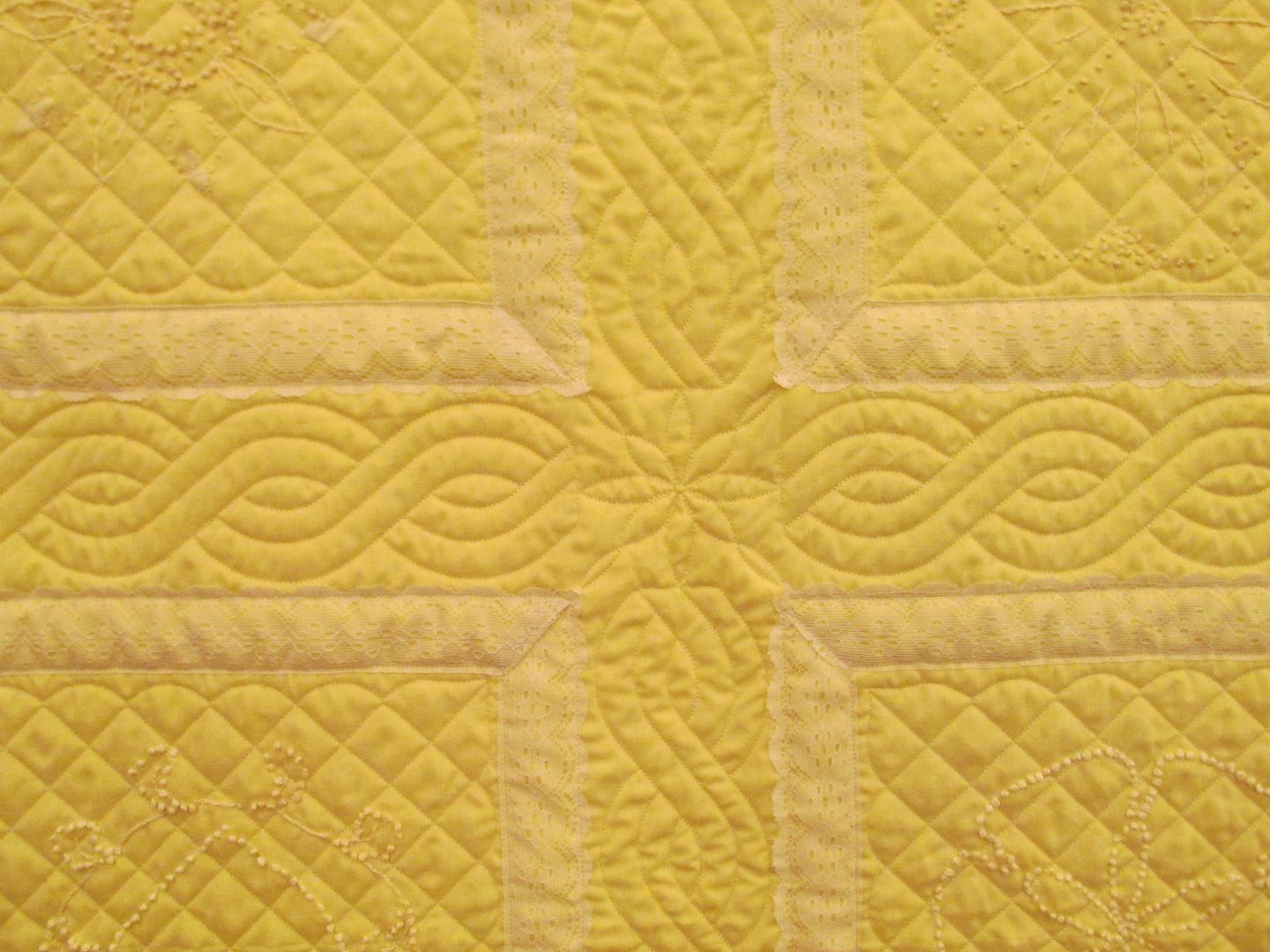 As any quilter will tell you, a whole-cloth quilt is considered a maker's opus; it's one of the hardest quilts to make because it's simply two pieces of white cloth quilted together (so your stitching has to be perfect.) The lady who made this one noted in her entry description that it took her twenty years to finish the piece. Yes. Two decades!
You might remember that
last year when I went to the show
I searched for world-building inspiration. I did the same this year, and found some very cool ideas, but I was also inspired by the other quilters I spoke to, who gave me some new insight into the whys between the threads. They share so much tenacity and spirit, and find joy in the most unlikely moments. As I expected my batteries are completely recharged now, thanks to them.
To celebrate another wonderful year at the quilt show I've put together a special giveaway for Her Ladyship's Hat Box: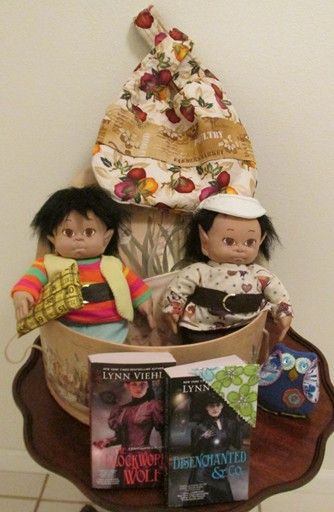 For one of you I have the pair of handmade art dolls that I won in a ticket raffle at the show, a sling-handled quilted bag, a little felt owl pincushion, a tissue holder, a fabric corner bookmark and signed print copies of
Disenchanted & Co.
and
The Clockwork Wolf
. If you'd like to win the lot, in comments to this post name something handmade that you make or that you love by midnight EST on Thursday, March 13th, 2014. I'll draw one name at random from everyone who participates and send the winner all the goodies. This giveaway is open to everyone so please join in.